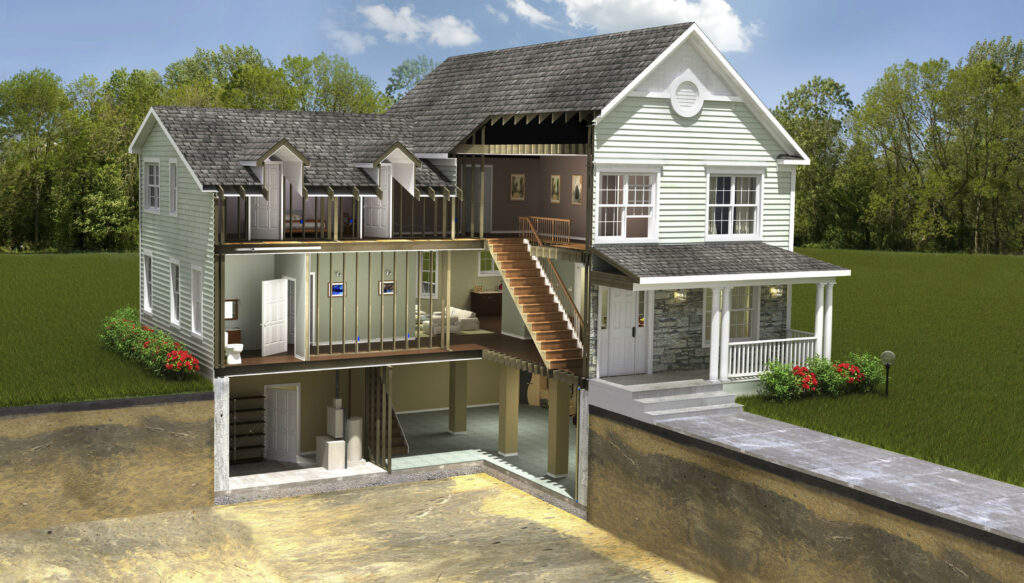 Portland Oregon Home Inspection Services We Offer:
Radon testing is available with every whole house home inspection for an extra cost.
Complete Home Inspections. Guaranteed 24 hour reporting.
Pest & Dry Rot reports (some lenders require)
our other services include…
Sewer Scope/Septic Inspections, Septic Pumping, Lead in Paint testing. Mold Testing, Water Quality, Lead Testing, Asbestos Testing, Roof Certifications.
Mold inspection service includes: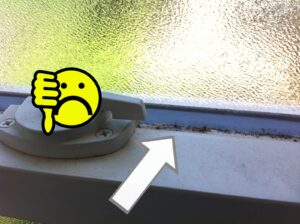 All exterior walls with Moisture Meter/ to identify areas more likely to have hidden mold.
Closets, under sinks, under stairs, around windows/doors, or any areas where water is present. (Bathrooms, Utility Rooms, Kitchens, ETC)
After the full visual inspection of the property, Top Notch Home Inspection can suggest a testing plan to the client. Our inspectors must suggest any sample that could be beneficial to you the client. It is then your decision to decide what is most important to your situation and what you would like collected and submitted for analysis. It is not uncommon for more samples to be suggested than submitted. We must do things in this way to avoid problems with a client figuring out they needed a sample that was NOT submitted; legal matters that need as much evidence as possible for example.
Types of samples: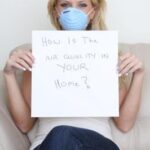 Air Quality Sample – This is collected via an air pump and spore trap. Our traps collect 75 Cubic Liters of air, and identify any mold spores present in the air. All homes have some levels of mold in the air, these samples determine if the airborne levels in the clients home are normal or have elevated levels. We can collect these from any rooms/areas of concern, and we base them off of an outside control sample.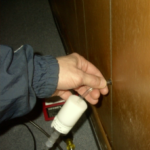 Cavity Sample – This is collected with the same air pump, but with a tube connected to the end of the spore trap to allow a sample to be collected from within walls. These are collected whenever a wall shows signs of visual damage or if a wall has high moisture content. These tell us whether elevated conditions exist behind inaccessible walls to determine if removal is necessary.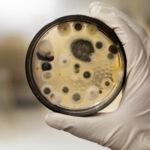 Surface Sample – Surface samples can be taken of any visual discoloration or growth that is observed. We are able to do this by using a medical swab or tape lift. These will identify the species of any observed growth. This often helps when determining the source of any airborne levels.
The samples collected identify any mold types present. Air samples give exact spore counts and concentrations. Surface samples identify the mold species and growth concentration. We always start with an outside air sample that serves as a control that sets baseline numbers for what is normal and acceptable. It is then compared to an inside sample from the area of greatest concern. This will basically let us know whether or not elevated conditions exist or not.
After samples have been collected, they are then sent to a third party laboratory for analysis. Results are available as soon as the next business day. Once the results have been reviewed, Top Notch Home Inspection will create a full protocol of any required work. This report tells you what samples were taken, what exact species and concentration were found, and what the next steps would be. All samples collected are accompanied by a photo for identification purposes.
If elevated conditions are not found to exist, a general findings report is provided stating the collected samples and that elevated mold conditions were not found to exist.
Top Notch Home Inspection can provide a clearance letter if the samples come back without an elevated result.

Call Top Notch Home Inspection LLC Today!! (503) 657-4257
OCHI # 1537 CCB # 202299